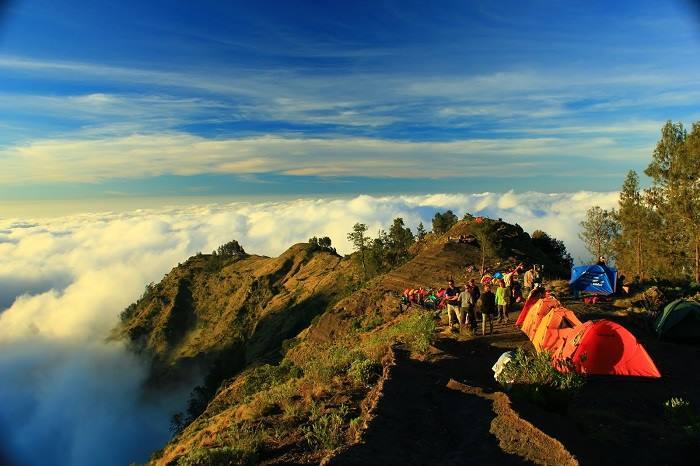 Rinjani Mountain is an active volcano mountain that located in West Nusa Tenggara, precisely at North Lombok. Mount Rinjani is considered as the second highest volcanic peak in Indonesia.

Mount Rinjani is rises to 3,726 m and there are times of eruption happened from the crater. The first eruption was on September 1847. On the top of the volcano, there is a 6 km by 8.5 km caldera, which is filled partially by the crater lake known as Segara Anakan (Child of the Sea). This lake is approximately 2000 meters above sea level and estimated at being around 200 metres deep. Moreover, the caldera is also contains hot springs.

Rinjani Mountain, which contains of the volcano and the caldera are protected by the Gunung Rinjani National Park. This national park was established in 1997. The tourism in West Nusa Tenggara is increasingly popular with trekkers able to visit the rim, make their way into the caldera or even to make the more arduous climb to the highest point. 

In 2008, the Indonesian government proposed to UNESCO that Mount Rinjani be one of the world's official geoparks. If this was approved by UNESCO, Mount Rinjani would become the first such geological park in Indonesia.
http://www.indonesia-tourism.com/forum/showthread.php?51538-Rinjani-Mountain-Lombok-West-Nusa-Tenggara